Home
>
About Us
>
Advertise with Us
Advertise with Us
Advertise and Sponsor with Us
Who are the NDCPA Members?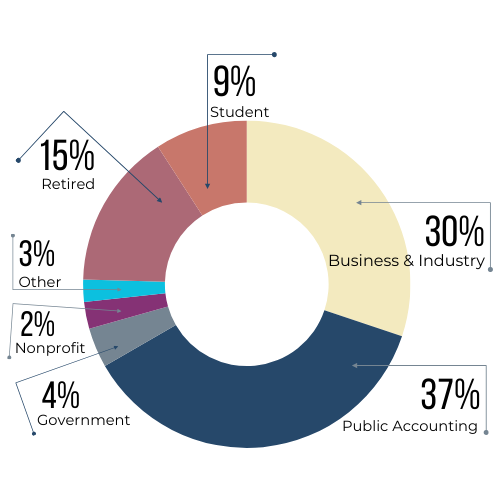 Check out the Advertising and Sponsorship Opportunities: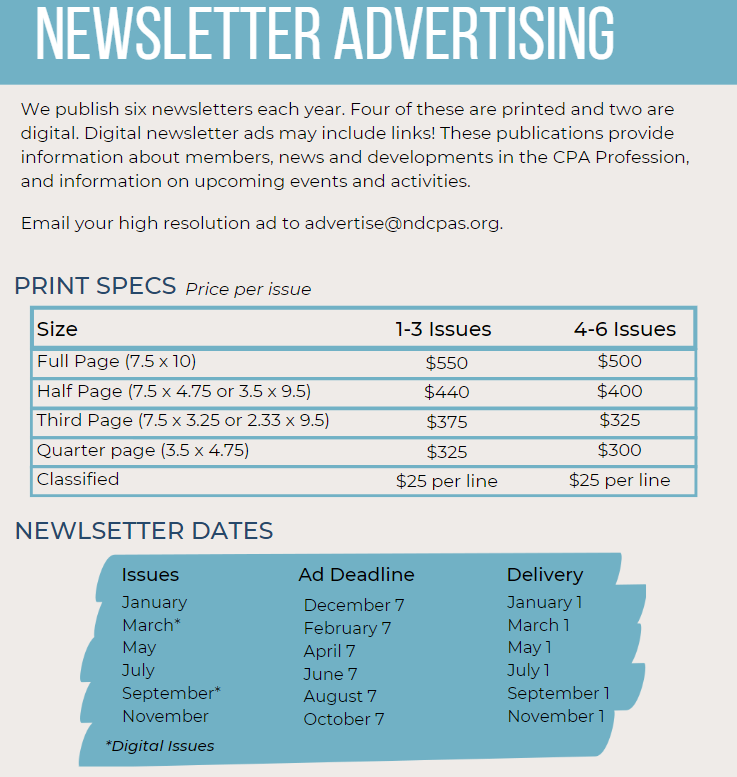 Free for members
$200.00 per month/per ad
To submit your ad or to discuss options contact advertise@ndcpas.org
Sponsor a 50 minute session (1 CPE Credit) educational webinar for our members. We will handle registration, setup, and advertise the event in two emails. Topic & speaker must be approved by the society.
$1,500 will get you this opportunity with the following benefits:
Company logo one each presentation slide
Webinar listed on NDCPAS website
Attendee list after event (we do not share emails or addresses)
Average Attendance is between 30 - 100 people
Email cpe@ndcpas.org for more details.
There are many ways you can exhibit or sponsor one or more of our events. Please take a look at the Media Kit to find what fits best and then register at the following links.